Discover all results, scores and group standings from the 17th edition of the tournament, which is being co-hosted by Canada and the United States.
Sixteen nations are vying for the title of continental football champion of North America, Central America, and the Caribbean at the CONCACAF Gold Cup 2023.

Out of the participating teams, only Canada, USA, and Mexico have previously emerged victorious in the tournament. Mexico holds the record for the most titles, having won it eight times. The USMNT – who are the defending champions – have claimed the Gold Cup seven times, while Canada has won it once.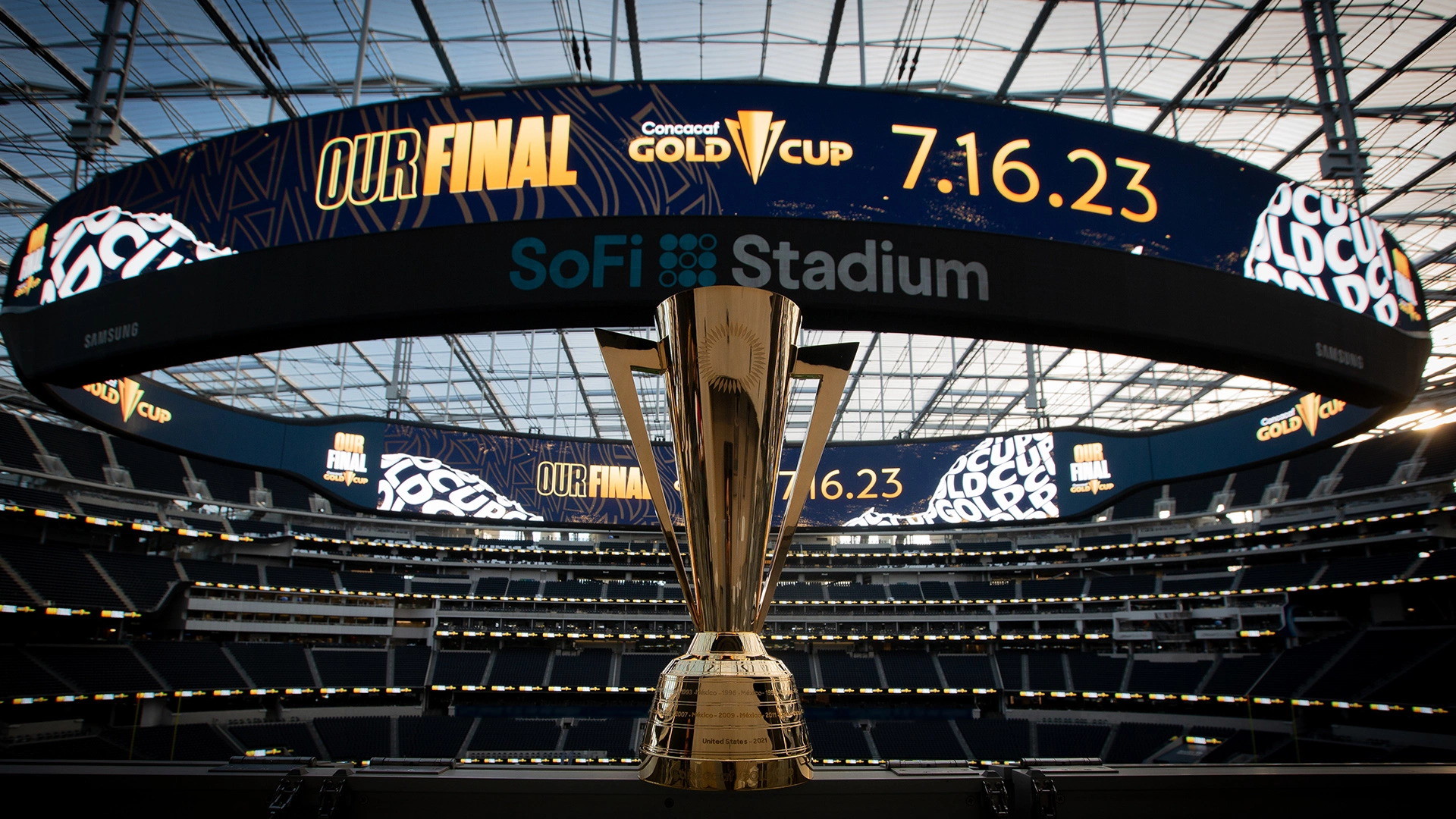 The event, which is being hosted by Canada and the United States, spans from 24 June to 16 July, and below you will find the results, scores, and group standings for the tournament.
CONCACAF Gold Cup 2023: Full results and scorers
Get all the results for the 17th edition of CONCACAF Gold Cup below:
Semi-finals
Wednesday, 13 July:
United States vs Panama
Jamaica vs Mexico
Quarter-finals
Sunday, 9 July:
Guatemala vs Jamaica, 0-1
Scorer: Amari'i Bell (51′)
United States vs Canada, 2-2 after extra time (3-2 on penalties)
Scorers: Brandon Vazquez (88′), Scott Kennedy (114′ og); Steven Vitória (90'+3 pen), Jacob Sheffelburg (109′)
Penalty kicks (Canada took first kick): Canada – Steven Vitória (missed), Liam Fraser (missed), Kamal Miller (scored), Jacen Russell-Rowe (scored), Charles-Andreas Brym (missed); United States – Brandon Vazquez (missed), Cade Cowell (scored), Gianluca Busio (scored), Jesus Ferreira (scored)
Saturday, 8 July:
Panama vs Qatar, 4-0
Scorers: Yoel Barcenas (19′), Ismael Diaz (58′, 63′, 65′)
Mexico vs Costa Rica, 2-0
Scorers: Orbelin Pineda (52′ Pen), Erick Sanchez (87′)
Group A matches and results
Sunday, 2 July:
USA vs Trinidad & Tobago, 6-0
Scorers: Jesus Ferreira (14′, 38′, 45+2′ Pen), Cade Dylan Cowell (66′), Gianluca Cristiano Busio (80′), Brandon Vazquez (90+5)
Jamaica vs. Saint Kitts and Nevis, 5-0
Scorers: Julani Archibald (30′ og), Jonathan Russell (45. +2′), Di'Shon Joel Bernard (49′), Daniel Anthony Johnson (72′), Cory Lamar Burke (74′)
Thursday 29 June
Saint Kitts and Nevis vs. USA, 0-6
Scorers: Djordje Mihailovic (12', 79'), Bryan Reynolds (14'), Jesus Ferreira (16', 25', 50')
Jamaica vs. Trinidad & Tobago, 4-1
Scorers: Demarai Gray (14', 29'), Leon Bailey (17'), Andre Rampersad (49') Dujuan Richards (90+2')
Sunday 25 June
Trinidad & Tobago vs. Saint Kitts and Nevis, 3-0
Scorers: Alvin Jones (43'), Ajani Fortune (65'), Jameel Ible (73' OG)
USA vs. Jamaica, 1-1
Scorers: Damion Lowe (13') Brandon Vazquez (88')