Air Canada Partners With PAL AirlinesAir Canada has reached a bridging agreement with regional carrier PAL Airlines to bolster its capacity on routes in eastern Canada. PAL will operate regional flights for up to five years under Air Canada Express.
Air Canada and PAL capacity agreement
Air Canada has confirmed an agreement with PAL Airlines that will see the latter add capacity to AC's regional network. Earlier on Tuesday, PAL said it had signed a letter of intent with Air Canada to purchase up to six De Havilland Dash 8-400s, which it will then fly under Air Canada Express for up to five years on routes in eastern Canada.
Calvin Ash, President of PAL Airlines, commented,
PAL will operate these routes on top of its existing network in eastern Canada. Air Canada says the agreement will allow it to increase flights during an industry-wide pilot shortage. PAL joined Air Canada's Aeroplan loyalty scheme earlier this year, enabling Aeroplan members to earn and redeem points with the regional carrier.
About PAL Airlines
PAL Airlines is headquartered at St John's International Airport (YYT) in Newfoundland and operates scheduled and charter flights to around 30 airports in eastern and Atlantic Canada – you can check out our in-depth guide on PAL Airlines here.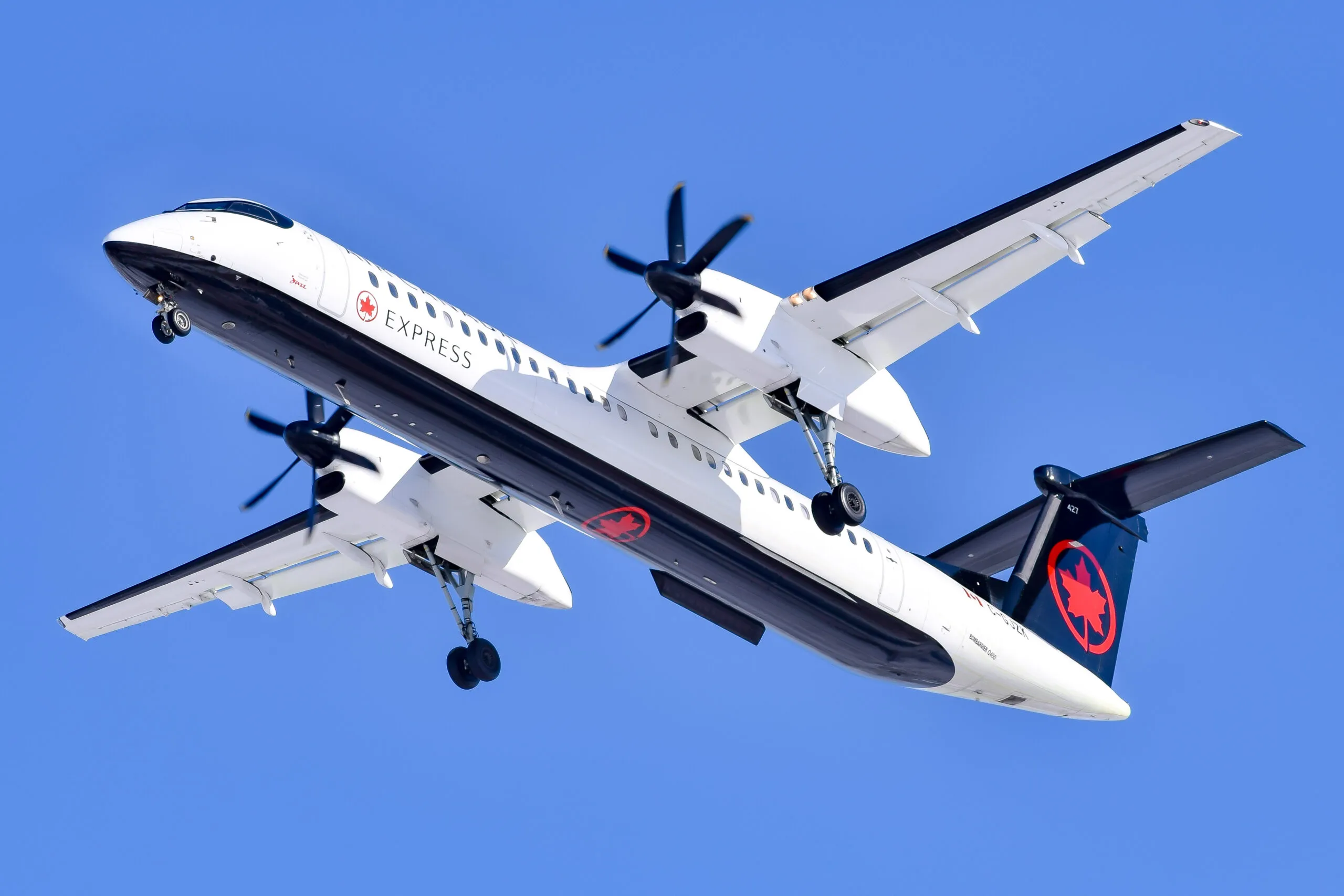 According to Planespotters.net, the airline operates with a fleet of 14 Dash 8 turboprops, which will increase to 20 once it acquires the six aforementioned aircraft.
Jazz Aviation partnership unaffected
Air Canada said the agreement would not interfere with its partnership with Jazz Aviation, another Canadian regional airline and currently the sole operator of Air Canada Express flights.
Photo: Randy Blackwell/Shutterstock
Michael Rousseau, President and Chief Executive Officer of Air Canada, said,
Colin Copp, CEO of ​​​​​Jazz Aviation's owner Chorus Aviation, said that Air Canada's agreement with PAL Airlines would not impact the company financially, adding that it "understands that Air Canada is increasing capacity to meet travel demand and that the addition of these aircraft is a bridging solution."