Hailing from Accra, Ghana, Nana Churcher has forged an impressive path in the media industry, touching many spheres including television, radio, authorship, mentorship, event hosting, executive production, and philanthropy. Her magnetic talk show, "The Nana Churcher Show", has captivated viewers across numerous platforms such as Vox Africa TV, ABN, DSTV, and Ghana's TV3. An eloquent speaker, inspiring coach, and insightful author, Churcher's work revolves around the profound influence of words on our life trajectories.
The catalyst to her self-discovery journey was the understanding that her words and thoughts have a critical role in shaping her life's path. This propelled her exploration into positive thinking, affirmations, and self-compassion, subsequently transforming her own life and becoming the bedrock of her work. Churcher champions the philosophy that our words can mold our reality, and by consciously selecting positive words about ourselves and our situations, we can unlock the potential for a more rewarding and prosperous life.
In her enlightening book, "The Power of Your Words," Churcher delves deep into the transformative capability of words and their potential to mold our reality. The book equips its readers with practical methods and strategies to revolutionize their lives by modifying the way they think and express themselves. The pivotal takeaways from the book include the prudent selection of words, overcoming self-limiting beliefs, harnessing the might of positive affirmations, and mastering communication.
Churcher's impact isn't limited to her coaching and speaking sessions. Her insightful books, focusing on the influence of words and self-betterment, provide readers with practical tools to effect meaningful transformations in their lives through cognitive and linguistic changes.
Her media prowess has seen her covering notable events such as the Oscars, Grammy's, BET Awards, Essence, the World Best vs Africa's Best charity football match, and Black Music Honors. Her altruistic endeavors with the "Attitude of Gratitude" group have won her recognition from the City of Long Beach, California, and she was bestowed with the Inspirational Woman of the Year accolade at the WWG Music Awards in 2018.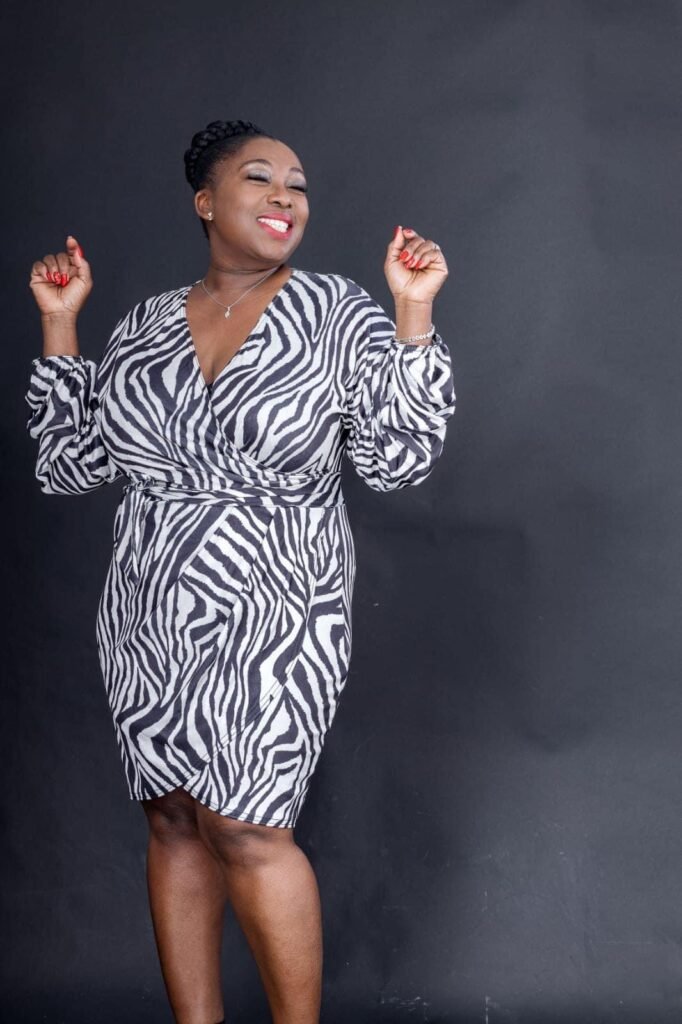 A nominee for the Favorite Black TV Show (magazine/chat show) at the 2015 Screen Nations Award, Churcher is a board advisor for the "Prisenda Writers Residency Initiative" in Nigeria, and a member of the Young Artist Academy in Hollywood. As the driving force behind Nana Churcher Multimedia and the founder of the Nana Churcher Foundation, she dedicates her efforts to elevating others, encapsulated in her motivational catchphrase, "You Belong At The TOP."
Residing in the UK with her husband, Pastor Alfred Churcher, and their four children, Nana devotes her time to mentoring young adults and caring for the vulnerable and palliative when not occupied with her work travels. Nana Churcher's diversified career and relentless commitment to inspiring others position her as a remarkable beacon in the contemporary media landscape.
Nana Churcher, the multi-talented media personality from Accra, Ghana, has enlisted the services of Sherry Lee, a senior publicist at GTK PR Agency, for all her public relations requirements. Churcher's diverse work portfolio spans across television, radio, mentorship, event hosting, executive production, and philanthropy, all of which now fall under the experienced and expert oversight of Lee for public relations strategy and management.
Sherry Lee, a seasoned publicist known for her adept handling of public relations campaigns, will be overseeing all facets of Churcher's public image, media interactions, and promotional activities. Lee's experience, combined with Churcher's exceptional media persona, promises a robust and dynamic partnership, one that will undoubtedly enhance Churcher's already flourishing career in the media industry.
The alliance signifies a significant step in Churcher's career trajectory, indicative of her commitment to consolidate and further elevate her influential position within the global media landscape. With Lee's proven track record in the public relations sector, Churcher's diverse contributions to the media industry are expected to gain even more traction and recognition, both on the national stage in Ghana and the international arena.
With this collaboration, Nana Churcher's professional journey in the media industry, which already spans an array of roles such as talk show host, speaker, author, and philanthropist, enters an exciting new phase, under the seasoned guidance of Sherry Lee, a leading name in public relations. The industry waits with anticipation to see what new milestones this partnership will achieve.
How to Purchase "The Power of Your Words" on Amazon To purchase Nana Churcher's "The Power of Your Words" https://www.amazon.com/Power-Your-Words-NANA-CHURCHER-ebook/dp/B08L15RQW6/ref=sr_1_1?crid=OFYL0414L34E&keywords=nana+churcher&qid=1682970591&sprefix=nana+churcher%2Caps%2C133&sr=8-1.
Social Media
Connect with Nana Churcher:
Instagram: https://www.instagram.com/nanachurcher/?hl=en
Facebook: https://www.facebook.com/thenanachurchershow/
IMDb: https://www.imdb.com/name/nm13098346/
YouTube: https://m.youtube.com/user/nanashowbest
LinkedIn: https://uk.linkedin.com/in/nana-churcher-8862973b
Amazon : "The Power Of Your Words" https://www.amazon.com/Power-Your-Words-NANA-CHURCHER-ebook/dp/B08L15RQW6/ref=sr_1_1?crid=OFYL0414L34E&keywords=nana+churcher&qid=1682970591&sprefix=nana+churcher%2Caps%2C133&sr=8-1