Luxury watches are all about the understated elegance of minimalism. More and more people are starting to have a minimalistic view of what is stylish and desirable. Finding a great watch designer who can match both incredible functionality, great quality and stylish designs is not always easy if you don't know where to look in order to buy the perfect watch without breaking the bank. If you want to find beautifully designed minimalist watches then your one-stop shop should be Benoît Watches.
Why choose Benoît watches?
Benoît Watches is a Canadian-based brand created by Eric Adeyemi. Adeyemi has long loved watches and was an avid collector before he ever founded his own watch company. From the start, Benoît Watches was focused on being a brand that would create unmatched elegance and minimalist watches for both men and women. More importantly, though, they are not just focused on profit. Their mission is to help others by donating a portion of the sales from each of their watches to two different organizations: Mental Health Awareness (In partnership with Progress Place) and Refugee Aid (In Partnership with Mathew House). By buying your watch from them you will be joining in their efforts and helping bless others.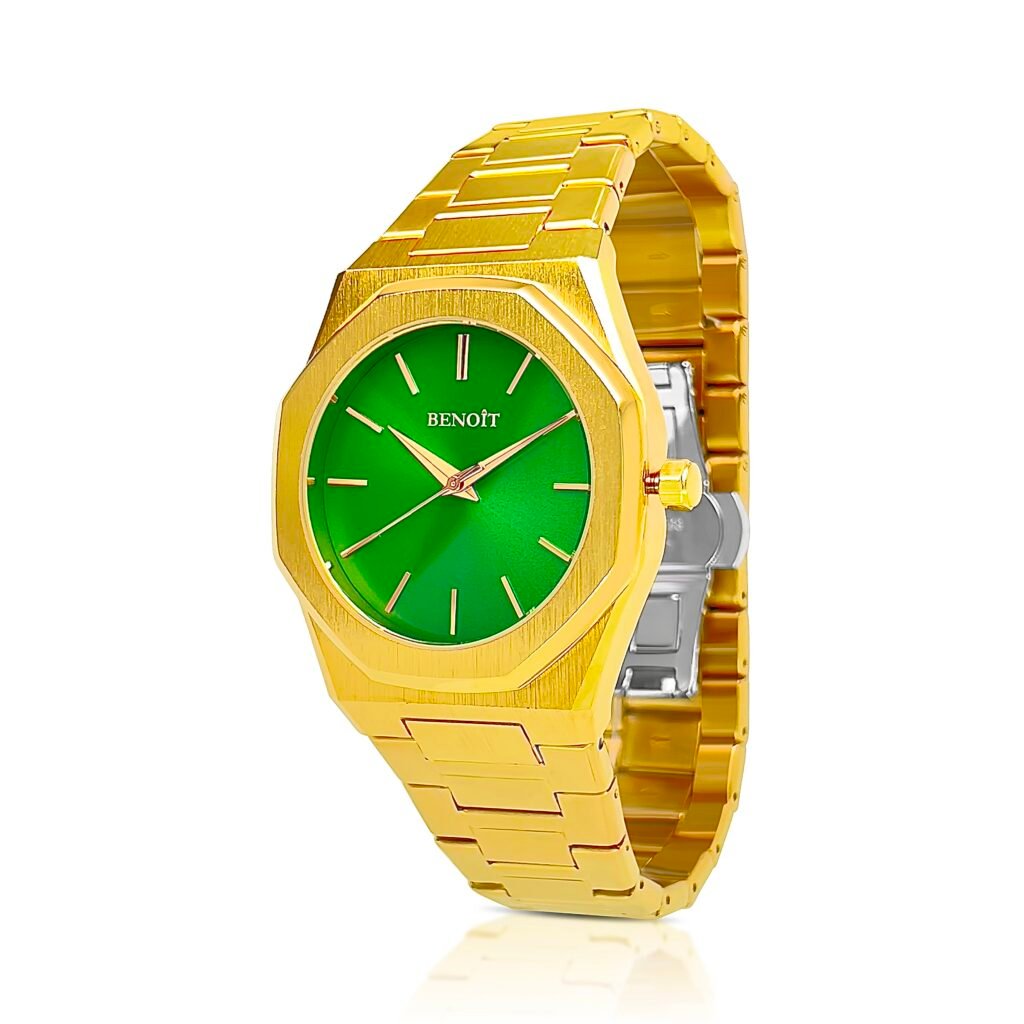 Buying a Luxury Minimalist Watch
If you aren't sure about where to start when it comes to buying your first watch, then you will want to place your focus on the following elements of both functionality and design. This will help you guarantee that the watches you are buying are well-constructed and suited to your wants and needs.
Mechanics: The mechanics of the watch are important to determine how well your watch will operate in the long run. In general, quartz watches are the best, as they need the least intervention and will continue running for decades.
Materials: The material is also incredibly important when choosing a luxury minimalist watch. Choosing great case material, such as stainless steel, and choosing good quality material for the bracelet will help elevate the look of your bracelet. Titanium is another popular option for those who want to have a more lightweight and hypoallergenic material.
Gold is another excellent option, especially if you want to ensure the longevity of your watch over time. Gold is also the best option for those who want their watches to not corrode over time.
When it comes to the strap, mesh, and leather are the two most popular options. Rugged nylon straps are also an option, but they do not tend to be as popular with major luxury brands focused on minimalism.
Maker: Finally, choosing a company that is passionate about construction quality is key. Established high-quality brands will always ensure that the quality of your watch is the highest possible. Most major brands will also offer options for warranties, which can be helpful if something happens to your watch.
Best Minimalist Watches
Minimalist designs are all about clean lines, simple colors, and often geometric designs. In most cases, brands will offer a variety of colors in their minimalistic designs. This will allow you to buy a color that matches both your color choices and style.
Conclusion
If you want a watch that will truly match everything in your wardrobe, then a minimalist watch is your best option. For the best minimalist watches check out Benoît watches and find the watch that fits your style.